Have you liked us on Facebook or checked us out on Google+? Join us on our social media pages to keep up with us. On Facebook, get our updates straight to your feed by "liking" us. Give us your feedback on posts and give us a review. On Google+, follow us to get updates and check out our collections to interact with us through polls and photos. You can also browse our reviews, get directions, and share our page with your friends. We love to hear from you, so feel free to speak up in store or online to give us your feedback! We've proudly served you for over 20 years, and look forward to serving you in the future! Thanks for your support and "likes"!
Facebook:
https://www.facebook.com/pondbloomers
Google+:
https://plus.google.com/u/0/b/113857510370404116439/+PondBloomersCovington/about/p/pub
Powered by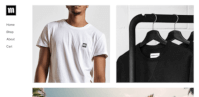 Create your own unique website with customizable templates.
Photo used under Creative Commons from KimManleyOrt