​Tips about Hot Weather: Always go by the water temperature. If you don't have one, get a water thermometer! 85˚-89˚F - Feed wheat germ food... cut back on feeding to once or twice daily. Fish cannot metabolize at this temperature. 90˚F - Stop feeding. Any uneaten or unprocessed food will add to organic load and oxygen depletion in the water. Fish will begin to die. Caution: Using an algaecide above 75˚F will remove an oxygen producing plant (the algae) and add to organic load, creating oxygen depletion (as above). Using Microbe-Lift®/SA may cause an increased oxygen demand in the pond at water temperatures above 75˚F in some ponds. Make sure your pond is adequately oxygenated (>4.0 mg/L dissolved oxygen). It is still safe to use Microbe-Lift/PL. Shade sails, tall plants beside the pond, and floating panels of Styrofoam on the pond are easy ways to shade the pond. Shade can lower the temperature of the pond by 10˚-20˚F. For the fish, this can be a life-saver.


For Pond Emergencies or special appointments outside of business hours,
please call 770-786-7599 and leave a message and we will return your call ASAP.
Need Something?

Everything you need to maintain the water quality in your pond is available here at Pond Bloomers. We are your one-stop place to shop for all your pond and fountain needs. From test kits to pond chemicals, our complete line of supplies makes Pond Bloomers your one-stop source for all of your pond supplies. PH Up? PH Down? PH Stabilizer? Our pond experts can advise you on the correct chemicals to keep your pond in top shape year round.

Pumps, tubing, adapters, and fittings are all available to make your waterfall, stream or fountain easy to set up and maintain. We carry quality, top-of-the-line products that you know and trust, such as Savio®, Matala®, Microbe-Lift®, and UltraClear® just to name a few. Our professional sales associates are available to answer any questions and guide you through the often confusing world of water circulation.

The staff at Pond Bloomers have the technical knowledge and pond supplies to make your dreams of owning and maintaining your pond come true.

We have
"Every Bloomin' Thing A Pond Needs!"
Powered by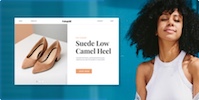 Create your own unique website with customizable templates.